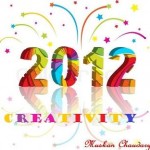 "Once we're thrown off our habitual paths, we think all is lost, but it's only here that the new and the good begins."
Leo Tolstoy
Happy new year! Have to taken some time to do a 'year in review' ritual?  In my family – we review our individual accomplishments, then make a list of things/behaviors/conditions we are ready to release, as well as a list of 'happy dreams/goals/intentions' for the year ahead. This year I'm adding a new 'wish' the list: doing something that scares me every day!  Fear is the biggest joy and creativity blocker ever.  Our brains grow every time we take risks and do things differently.  If you do nothing else this new year – make friends with change.  Explore more. Try things that look interesting.  Pursue your curiosities. And experiment with new ways to play.  Most of us have forgotten how to be silly.  Just the act of laughing can positively change your outlook and your life!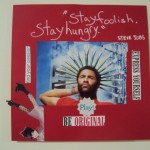 "Your work is going to fill a large part of your life, and the only way to be truly satisfied is to do what you believe is great work.
And the only way to do great work is to love what you do. If you haven't found it yet, keep looking.
Don't settle. Stay hungry. Stay foolish."
Steve Jobs
The simple collage pictured above is my tribute to Steve Jobs, originality and playfulness.  I thought about getting a tatoo of the "Stay hungry. Stay foolish." quote, but my creative alternative is producing a lazer cut rubber bracelet that just looks like a tattoo!  Anyone out there have any design ideas?  I am looking for a 'quote product' production partner.  If you're interested, send a note to: magicalmarta@aol.com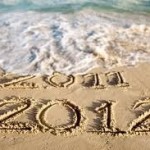 "Your time is limited, so don't waste it living someone else's life. Don't be trapped by dogma – which is living with the results of other people's thinking.
Don't let the noise of other's opinions drown out your own inner voice. And most important, have the courage to follow your heart and intuition.
They somehow already know what you truly want to become. Everything else is secondary."
Steve Jobs
2011 was a big year for accomplishments for me: I completed my Master of Science degree, got accepted to Saybrook University and began my doctoral studies. I was also hired as adjunct faculty to teach Creative Process at Eckerd College in St. Petersburg. The experience has been amazing!  My next goal it to earn my PhD in Psychology + Creativity to become a full professor.  As a result of my Saybrook experience and the magical mentorship of Dr. Ruth Richards, I've been published in a peer reviewed journal (Neuroquantology) and I launched my first research project in partnership with my professor.  My research question was:  "How do you define creativity?"  The initial findings show many people associate creativity with expression, imagination, and being inspired to bring something new into being.  When I think about it, I wonder: "Is there any form of expression which is NOT creative?" What do you think?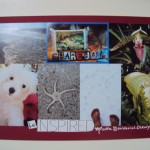 This collage features photos I've taken in 2011.  Photography is my 'go to' creative outlet most days. It's easy for me to carry my little Canon Sure Shot and catch 'in the moment' memories.  I love the way light bounces off the waves as I walk on Siesta Key beach (top left), a sign in a shop window reminding me to "Share Joy", a funny face orchid at Selby Gardens, posing my puppy next to a hybiscus bloom on my front porch, capturing a truly amazing baby starfish in a tiny pool of water (look at the hearts in between each tentacle), the dance tracks of seagulls and my own painted toes, along with my 'award winning' spiral fern exploding with light.  Gather up some images from the past year that inspire you. What themes do you see?  Consider starting your own blog and sharing your pictures with me!
"Find something you're passionate about and
keep tremendously interested in it."
Julia Child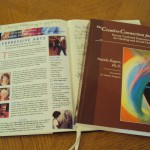 Natalie Rogers has published an all-in-one guide to group facilitation titled: The Creative Connection for Groups ~ Person-Centered Expressive Arts for Healing and Social Change, which, I believe, has the power to impact personal and global transformation and healing.  Every step of her unique, intermodal expressive arts process is explained in a way which allows readers to take part in the exercises as if they were participating in a workshop intensive. The tools, procedures, and resources designed to initiate creative action have all been included, making it a 'must have' book for anyone ready to stimulate growth through expressive creative action.This book is a soulful wake-up call for a world in crisis which requires new ways of seeing, acting, and being to begin the journey toward peace through community engagement. Natalie Rogers writes: "Using creative expression to get acquainted with oneself – one' values, thoughts, feelings, hopes, and dreams – is imperative in today's world" (p. 4). The next step – using expressive arts to build community and move in the direction of inner and world peace – is the goal closest to Rogers' heart. The underlying theme of the book is encouragement of expressive arts being used in groups as a vehicle for personal growth, transpersonal work, and building a sense of belonging and community (Rogers, 2011, p. 208).
The book is divided into 3 main parts: Part I – covers the theories and concepts incorporated into person-centered expressive arts, and outlines Rogers' unique system which weaves together movement and expression to fully awaken creativity and consciousness. Carl Rogers' philosophies for working with groups, in addition to step-by-step facilitation guidelines Natalie Rogers developed over the past 35 years doing this work around the world, are also included. Part II looks at the way groups work. In this section the author shares nearly every aspect of a typical facilitation. She details the processes and guidelines from saying 'hello' to facilitating closure, as well as managing the 'hard' emotions and 'shadow' moments which are bound to appear. Specific examples are shared and participant perspectives are peppered throughout. Section 3 is a showcase of the work person-centered expressive arts practitioners are doing with different populations nationally and internationally. It is a beautiful testimony to the power of this work to heal and make a positive difference. The exercises and meditations in this book, applied, can be transformational. The author held nothing back. This text is as much an 'expressive arts tool kit' as it is a guide for multi-modal group facilitation. The resource section is another priceless addition.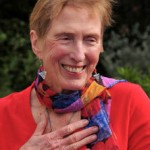 "Creativity is like freedom: once you taste it, you cannot life without it. It is a transformational force, enhancing self-esteem and self-empowerment."
Natalie Rogers, The Creative Connection: Expressive Art as Healing
I am so grateful to Dr. Rogers for sharing her life's work in a way which is as enlightening as it is easy to read and understand. As a professor of Creative Process, I can attest to the importance of weaving together movement, self-reflection, and expression as a way of activating creative potential. The techniques shared in this volume have wide applications for personal and professional growth, creativity enhancement, and building a community of conscious change leaders.  One of the most exciting aspects of my PhD program at Saybrook University is the opportunity to incorporate the two-year Person-Centered Expressive Arts Therapy Certificate.  The next cohort begins in January 2013.  Visit
www.Saybrook.edu
for additional information.  I'd love to know if you found this book review helpful. Your feedback and comments are greatly appreciated!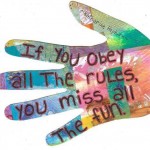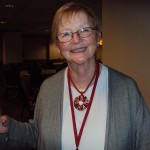 I invite you to visit this
link
to read a wonderful story on iJourney titled
"Everyday Creativity"
written by my esteemed professor and magical mentor, Ruth Richards, M.D. & PhD!  It's a real wake-up call for those times we think we are 'awake' – but are really 'asleep at the wheel' of life.  Please leave a comment on that site to share your reactions and similar experiences.  You are also invited to explore an article published in
Neuroquantology
co-authored by Dr. Richards and ten Saybrook peers (myself included!) about the importance of creativity in everyday life and connecting with creative mentors.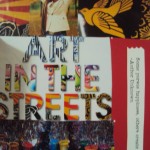 "Creativity pervades human life. It is the mark of individuality. The vehicle of self-expression. The engine of progress in every human endeavor."
Elliot Samuel Paul
Creativity prompt #1:
  Pick up a wall calendar for 2012 for $1 (I found some at Michael's Craft Stores). Create your a collage for each month to replace the original images.  Build up a file of clippings from old magazines or book with images/words which make you smile. Use them to design your own, personal "joy" or "creativity" calendar. Have fun with it. This is a project you can also do with kids. Another option is dedicate each month's collage to one of your intentions for the new year. 
Creativity prompt #2:
 No matter where you are on New Years Eve – alone or in a crowd – do a dance to bring in the year joyfully! Flap your arms like wings and feel yourself transported into a magical realm where your imaginings become real.  Visualize meaningful changes and doors opening to great opportunities all around you.  Give your creativity full reign and enjoy the ride.
Creativity prompt #3
: Invite friends over for a New Year's collage party! Have everyone bring stacks of old magazines, or visit a Goodwill store or your local library's resale shop and buy some. Pick up some scrapbook sheets in a variety of colors for the collage bases, along with glue sticks and scissors and you're set. Set a 'collage theme' of:  My Creative Vision for 2012 and let the creativity begin!
Creativity prompt #4
: Looking for an introspective, solo activity to move you into new realms of creative possibilities? Check out these two sites:
The School of Life  
- I found the
bibliotherary
section really great! As well as the latest
Brainpickings blog
.  Guaranteed
fabulous
food for thought I predict you'll enjoy!
The last six months have been a whirlwind for me.  On top of everything – I welcomed a 2 month old puppy into my household September 14th!  He is a bundle of joy who makes me laugh and play every day.  Who (or what) can  you add to your household to perk up your playfulness?  I wish you many happy endings and creative beginnings as we move into  2012.  My last little 'new years gift' to you is this link to a site which can provide
funding for your 'wild and wonderful' creative endeavors
.  Give yourself permission to take risks daily…fail fabulously…and really DO what you've imagined!  And be sure to share your comments.  This blog is a 'we' thing!
Light the sparklers! Welcome the 2012 with a vision of justice, freedom, healthcare, creative education, joy and meaningful work for all!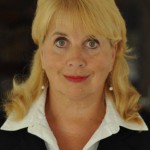 With billions of blessings and great gobs of gratitude for your
support of this blog and 
www.JoyofQuotes.com
Marta Davidovich Ockuly